Large Trader of Agri Commodities
Challenge: A client with 800 employees did not have a grading structure within the organization and hence no levels' parity across various departments. This caused a whole deal of confusion amongst employees, being unable to fathom where they stood in the organization compared to other employees within the same department and those in other departments.
Solution: We defined a grading structure with 4 large categories of (i) executors (ii) thinkers (iii) motivators, and (iv) leaders. Each level within each department was then mapped with the grading structure to bring about a hierarchical structure for the departments and also levels' parity across departments.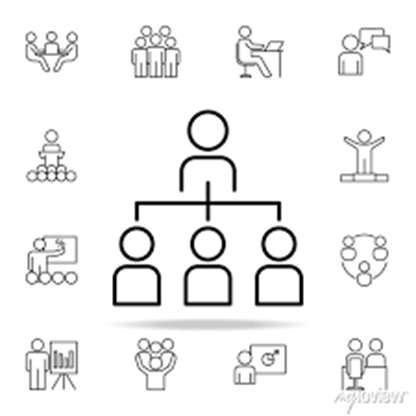 Approach: It was to design an organization structure with clear hierarchy, reporting lines, with each employee becoming aware of its position within the organization, department and reporting line. This was also intended to enable movement of employees across departments and roles.
Result: A robust hierarchy, clearly defined reporting lines and span of reporting for each manager.
Insight/Learning: Well defined grading structure and clear reporting lines help definitive positioning of employees, bring about pay parity across departments and facilitate promotion of deserving employees.
Annual Rewards Calculator
An American dealer in Luxury Goods
Challenge: The client had no scientific method for arriving at the % of annual increment for each of its employees.
Solution: We designed an annual rewards calculator that would automatically calculate the annual increment separately for each employee.
Approach: Approach was to measure up each employee on the year's actual performance, overall potential, current salary compared to peers, complexity of the current role, longevity with the company and the employee's criticality for the company.
Result: Each employee received annual increment based on its unique combination of the parameters used for calculating it.
Insight/Learning: It is important that each employee be treated for its merit, performance and potential and gets rewarded accordingly.
A manufacturer of Industrial Gensets & Motors
Challenge: The client wanted to build Segmental Reporting capabilities in order to calculate precisely the amount of profitability by different product categories, customer groups, geographies and distributors.
Solution: Outgrow worked with the accounting team to define the cost allocation rules within the system for all direct and indirect expenses, in order to segmentize them for calculating segment wise profitability.
Result: As a result of this extensive exercise, the client was able to identify specific pockets that were causing financial stress for the business. Based upon that awareness, the client took some of the products off their list and discontinued servicing certain geographies,.
Insight/Learning: For the business to remain profitable, it's important to identify pockets of financial stress within the business and take adequate measures to deal with them.
Controlling Revenue Leakage & Pilferage
A chain of casual dining outlets
Challenge: The client's business had certain loose ends that would allow one to commit a financial theft or pilferage and go unnoticed.
Solution: Outgrow mapped the entire cycle flow for Order-to-Cash,  Procure-to-Pay and Materials Management to identify glaring gaps in them. Once the gaps were identified, we went about fixing up each one of them to eliminate revenue leakages, financial theft and pilferage of expensive items.
Result: The direct result of this was superior Net Profit margins, and a near-zero theft environment.
Insight/Learning: It is important for a dining business to be extremely wary of leaving any gaps in the internal controls, because unregulated pilferages or thefts, no matter of small amounts, can turn into hefty amounts over a few years' time. It's important to plug the gaps as soon as these are identified.
A chain of casual dining outlets
Challenge: The client did not have a well thought out Annual Operating Plan and hence held no reference point as a goal to achieve or to measure its actual financial performance against.
Solution: Outgrow conducted a detailed annual planning exercise, individually  for each of their 20 dining outlets, while taking into consideration the unique dynamics of each individual outlet.
Approach: Each outlet had unique dynamics around total seating capacity, footfall, occupancy vs latency ratio, operating hours, menu pricing, customer composition & behaviour, license costs, revenue sharing model, service model (self-owned vs QSR vs franchisee vs home delivery) and more. The approach was to take all these factors into consideration while constructing an individual plan for each outlet.
Result: As a result of the annual plan getting built on the back of ground realities, each outlet was able to give specific monthly targets to its employees and also measure up their actual performance end of each month. This further led to detailed discussions within the teams, focusing on ideas to improve the overall performance.
Insight/Learning: Without the reference to a plan, the company and its employees could never get their collective energies together for the purpose of achieving specific targets. With the plan in place, the employees focused better, worked harder and were able to measure up the actual performance which encouraged them further to deliberate on new ideas.
Creating an Organization around the Business
A new-age Marketing Agency
Challenge: The business of the client is growing at a break-neck speed. They want to manage that growth well enough to not let things spiral out of control.
Solution: Outgrow is helping them at 5 different levels.
Designing the Organisation Structure (levels, tires, and designations), Reporting Structure and Pay-scale Structure.
Financial Model for forecasting the financial results under various business scenarios.
Monthly measurement & reporting of company's financial & operational results
A Performance Management Framework for measuring the performance of employees
Managing the Board's review meetings
Approach: First, the company's strategy got designed by products, customers, and geographies. Next, the financial goals & operational goals were set for the 12 months upcoming. Finally, a 2 day's strategy workshop was held to agree upon the specific actions to be taken for achieving the goals.
Result: A structured framework for managing the growth needs, taking care of all critical elements of Organisational Management.
Insight/Learning: Managing the exponential growth of any business requires hard work and meticulous planning. It's important to channelize the collective efforts of the team members towards achieving the common goals. The new joiners need to be made aware of the vision & goals of the company right from day 1 and be set up for success.
Challenge: With this client, the owner of the company was never being sure if he was making a profit or running a loss at the prevailing pricing points for its services. The company's business was to provide lorries for road transportation across various sectors running the entire length and breadth of India.
Solution: Outgrow worked through various categories of costs to arrive at fully loaded cost of transportation "per mile per sector". This allowed for the client to revisit its pricing strategy and renegotiate the prices with each individual customer separately.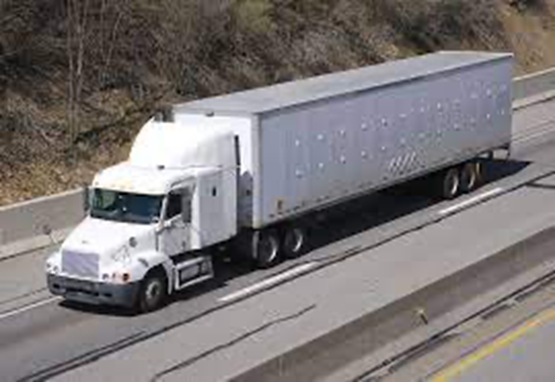 Approach: The idea was to provide an accurate fully loaded cost on "per mile per sector" basis. The fully loaded cost was inclusive of not just operational cost but also the corporate overheads.
Result: Upon deriving the fully loaded "per mile per sector" cost, the client realized it was running a loss for a few sectors at the prevailing contracted prices. Hence it was necessary to renegotiate the prices with the customers. The detailed back-end calculations infused the client with a great deal of confidence to broach the subject of price hikes with its customers and was ultimately successful in getting the desired hikes.
Insight/Learning: It's important for each business to get its pricing absolutely accurate. The company also has to know the point when the fixed costs have been fully recovered, so that the subsequent pricing can leverage on economies of scale.
Challenge: The client was looking for external funding from investors. However, it would require some amount of "putting the house in order" and dressing up to make it an attractive proposition for the investors to invest therein.
Solution: Outgrow provided a 3-way Solution. First, a thorough financial & legal due diligence. Second, a robust framework for corporate governance. And third, a model for business valuation, and an investors' deck.
Approach: While "the future prospects of the business" remains the primary consideration for the investors, they are equally wary of investing only in those companies that do not have hidden financial liabilities or legal entangles. A robust framework of corporate governance gives them further assurance that their money will be used only for the stated purpose, and they will get to know if the reality turns out to be any different.
Result: Once the company became investor ready, they received a large sum of funding from the Managing Director of a reputed Indian FMCG company, in his personal capacity.
Insight/Learning: Investors feel jittery about investing in a company which does not rely upon well-defined processes or workflows. They also want an assurance about there being optimum talent within the system that's capable of taking the business to the next level. As much as they are keen about ROI, they do not want to pump their money into a disorderly, undisciplined and unfocussed bunch of guys. They would rather not invest at all.