Business Audits: Internal, Risk, and Forensic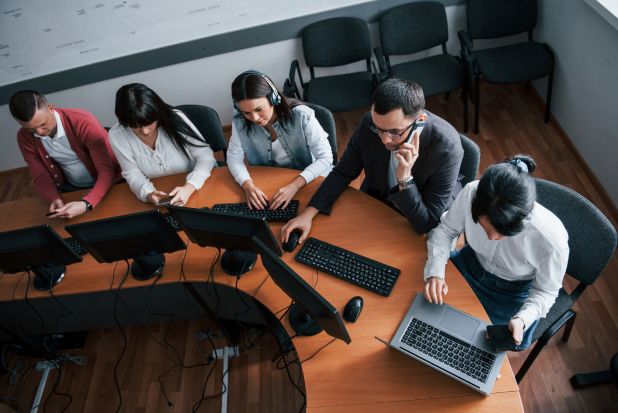 Every business has a set of inherent risks. The trick does not lay in striving to create a risk-free business. That's nigh impossible. Rather, the trick lays in (i) becoming fully aware of the nature of those risks (ii) assessing the damage they could potentially cause to the business in a worst-case scenario, and (iii) proactively mitigating them to the extent possible
Businesses are largely exposed to 5 kinds of standard risks
At Outgrow, we help in identification of loopholes within the company's standard processes & procedures that provide a window of opportunity to those looking to commit willful acts of omission or commission, unauthorized or malicious actions for personal gains, which are directly or indirectly against the fundamental interests of the business.
We also help in identification of any perpetrated acts of fraud, embezzlement, financial crime, illegal activity, asset misappropriation, conflict of interest, ethical lapse, personal gain, and acts that either are or can be perceived against the spirit of integrity.
The scope of these audits could cover the elements listed below.
| | | |
| --- | --- | --- |
| RISK AUDIT | FORENSIC AUDIT | INTERNAL AUDIT |
| Financial Risk | Financial Crimes | Broken Processes |
| Operational Risk | Assets Misappropriation | Lack of independent evidence |
| Reputational Risk | Conflict of Interest | Maker, Checker, Approver Process |
| Compliance Risk | Extraneous/ Early Payments to Vendor | Data entry into ERP |
| Root Cause of Risks identified | Connivance/ Formation of Cohorts | Accuracy of Reporting |
| Failure Mode Effect Analysis | Vendor Favoritism | Master Data in ERP |
| Mitigation Plan | Over Invoicing from Vendor | User Access Privileges in ERP |
|   | Under Invoicing to Customer | Nature of Reconciliations |
|   | Delayed Collections from Customer | Book Closing Process |