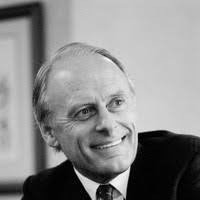 Andrew Garner
Founder & CEO, Garner Associates
Ex. Chairman & CEO, Boyden World Corporation
Ex. Chairman & CEO, Norman Broadbent
GARNER

OUTGROW
The Boss has come to India…..finally
Andrew Garner, the doyen of "Executive Search" has chosen to extend his legacy, by collaborating with Outgrow
Together, we are "Garner Outgrow"
Andrew has contributed to the "Executive Search" profession for almost half of the profession's life ever since it got conceived immediately after World War II
He is the most experienced head-hunter still calling the shots within the board rooms of large corporations across Europe, USA, Middle East and Asia Pacific.
His mantra "I prefer meeting my candidates in the skin, rather than on the screen"
His sector specific expertise is deep-rooted within utilities & energy, banking & financial services, automotive, technology, retail, consumer goods & food, logistics & distribution and business services.
Outgrow's collaboration with Garner Associates adds phenomenally to its prevailing capabilities to recruit at senior levels with large global organisations.
"for more information on Andrew Garner, please click on this link"
OUR CLIENTS
Over the years we have worked with a huge assortment of companies, both local and global, of which these are a few examples: